In the asynchronous process two one way operations ports are defined to receive the request and send the response. On the client side, the client uses the invoke activity to invoke the asynchronous BPEL process and continues with its flow. It uses the receive activity to receive the response later in the flow. The asynchronous BPEL process receives the request on one of the ports and sends back the reply from another port (callback port). To send the response the asynchronous BPEL process invokes the client on the callback port using the callback activity.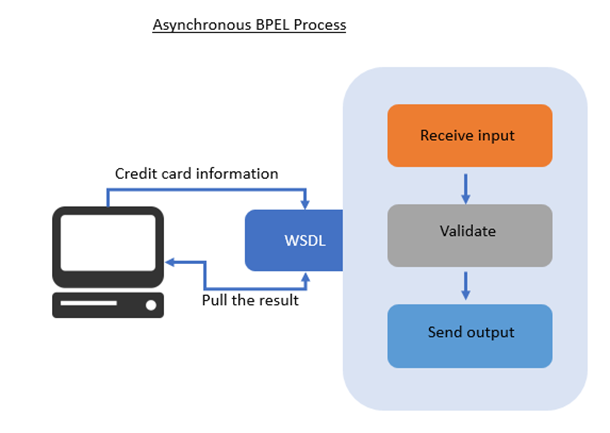 Create a SOA service that will calculate bill for an order.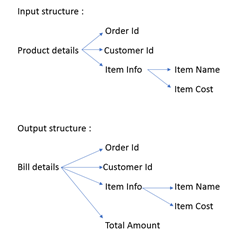 Step 1: Create a new SOA project with name Billing System. Drag and drop BPEL Process component in composite.xml. Select BPEL 1.1 specification. Fill the remaining details as mentioned below.
Name: User defined keyword.
Name Space: User defined keyword as BPEL target name space.
Template: Asynchronous BPEL process.
Service name: User defined keyword.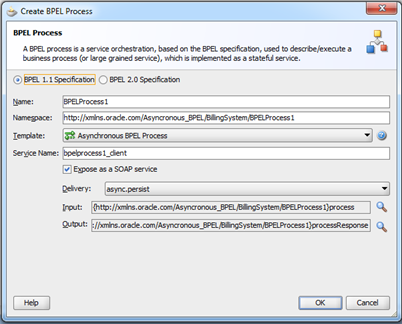 Step 2: Open xsd document and modify as per above input and output structures.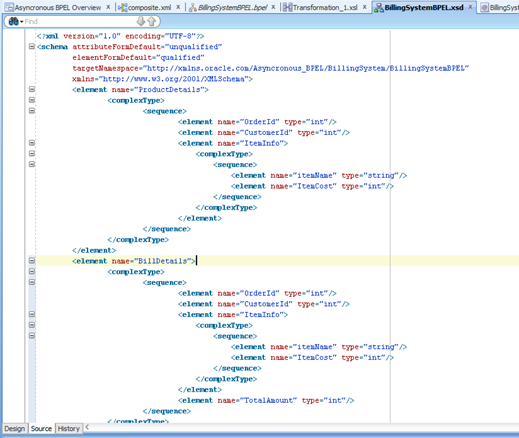 Step 3: Open WSDL modify message block as per new xsd names.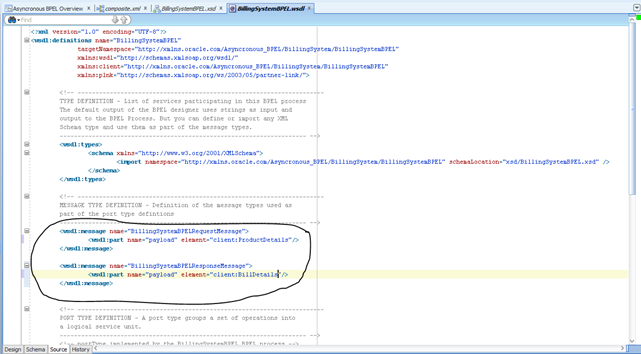 Step 4: Open BPEL process. Drag and drop transform activity after receive from oracle extensions.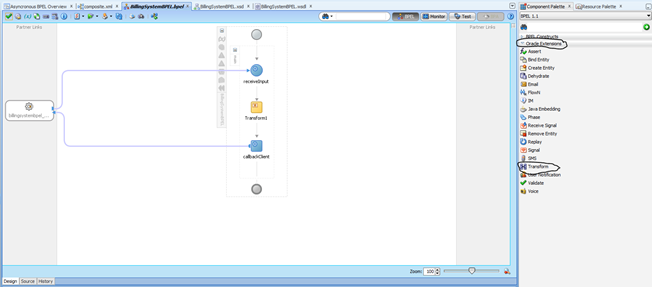 Step 5: Double click on transform activity. Browse source and target variable for mapping. provide user defined keyword as mapping file name. click ok.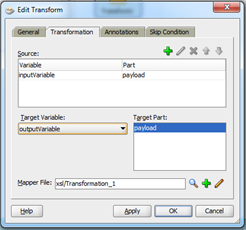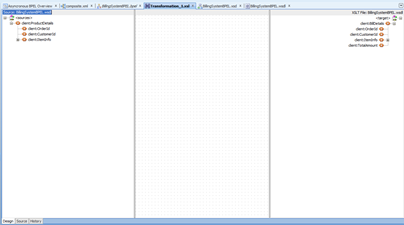 Step 6: Copy required elements as shown below.
Select sum from mathematical functions. And map as shown below. Deploy and test.