The purpose of this article is to demonstrate the steps to be followed to get access to "Reports and Analytics" link under Tools menu from Navigator in HCM Cloud Release 12 and 13. Even though you assign BI Administrator role to the user, the link doesn't appear.
Below are some steps to be performed from user login with "Security Console" access.
1. Navigate to Tools –> Security Console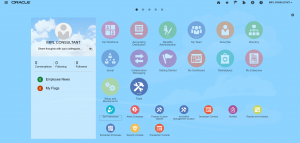 2. Security console page with roles tab opens. Click on Create Role button.Train stop "Basic Information" appears, enter the basic information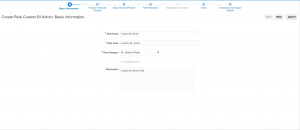 Click on Next
3. Under "Function Security Policies", click on "Add Function Security Policy". A new pop-up window appears where you need to search for "Manage Reports and Analytics" privilege and then click on "Add privilege to Role".
Click on "OK" to confirm.
4.When you select the functional privilege added in the previous step, then you can view the resources added automatically along with functional privilege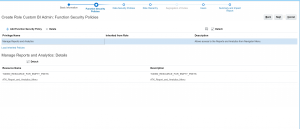 Click on Next.
5. Skip the "Data Security Policies" stop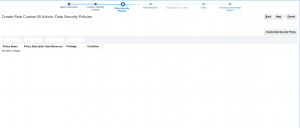 click on Next.
6.In "Role Hierarchy stop, add the seeded "BI Administrator Role" role to give access BI Area.
Click on "Add Role Membership" to add the seeded role to hierarchy.
7. You can now view all the relevant seeded roles under "BI Administrator Role" defaulted in the role hierarchy.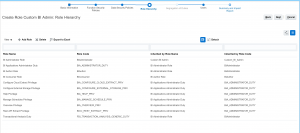 Click on Next.
8. Add the user to the role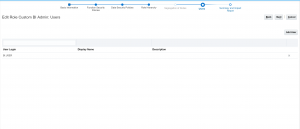 Note : You can add user to the role either by editing role from the navigation Security Console–>Roles tab or assigning role to the user from Security Console–>Users tab. This is achieved if users have been created on later stage.
Click on Next.
9. Review the "Summary and Impact Report" page to have a look at the information entered. You can expand each header to get the glance and go back to the required steps if correction needed.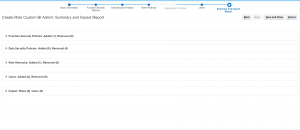 "Save and Close" to save the details
10. Login with the new user with BI access and verify if "Reports and Analytics" link is appearing under Tools.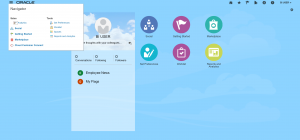 Yes, the link is under Tools menu.
Hope this post helps.