In Oracle fusion applications, personalization and customizations were taken to a level above compared to Oracle EBS self-service applications and other legacy ERP suites. In Fusion applications customizations and personalizations, that are in development stage, are isolated from the application in use, thereby protecting the usage and functionality away from the ongoing changes. The actual customization process is a three step process where you create a sandbox, make changes on the sandbox, and finally review and deploy to the changes from sandbox to application.

Figure 1 Personalization or Customizations Process Flow

Below are the detailed steps to be followed for performing customizations in Fusion applications.
Login to Fusion applications and navigate to settings and actions. Click on Manage Sandboxes to navigate to Manage sandboxes page.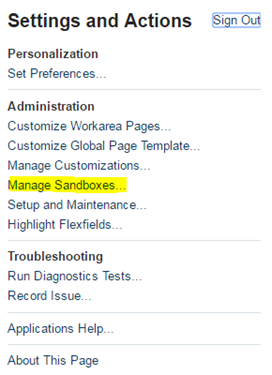 Click on add sandbox button (highlighted below).

Provide sandbox name and click on Save and Close button.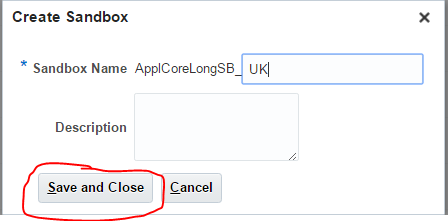 Click OK button on confirmation window.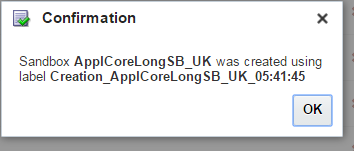 Select the sandbox that was just created and click on Set as Active button to activate the sandbox.

Once after the sandbox is activated, you will see the name of the sandbox in the top section of the application. This means that the changes you do to the application are within the sandbox that is activated and are isolated from the actual application. Now perform required changes and test them.
Once after testing the changes, depending the test results you can either chose to deploy or discard the changes.

Finally you can Exit the Sandbox to start using the actual application.

After clicking on Exit Sandbox button, you will be asked for a confirmation. Click Yes on the confirmation window to exit the Sandbox.