A sequential train step process is useful in transactions that involve multiple entities. A classic example is applicant registration process in job sites, which involved personal details page, skill set page, educational qualifications, etc..

A train step process can be created in OAF by following below steps.

1. Create all the pages that are to be displayed in the train. A sample page is shown below.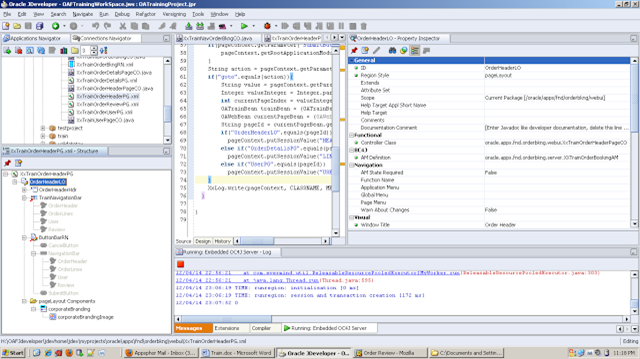 2. Create a page button bar.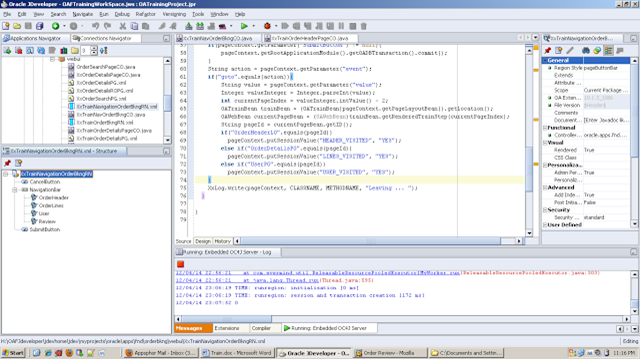 3. Add navigation bar to the pageButtonBar. Add buttons like Cancel, Submit,.. etc.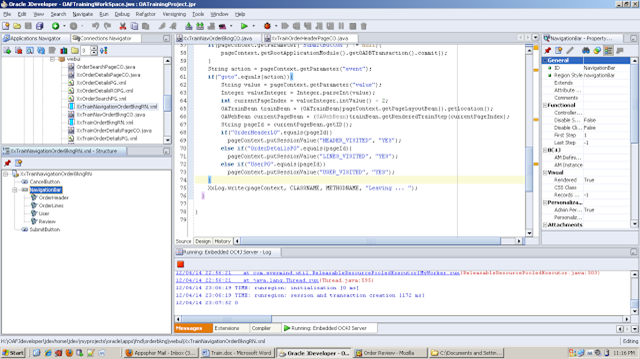 4. To this navigation bar add the pages created in step1.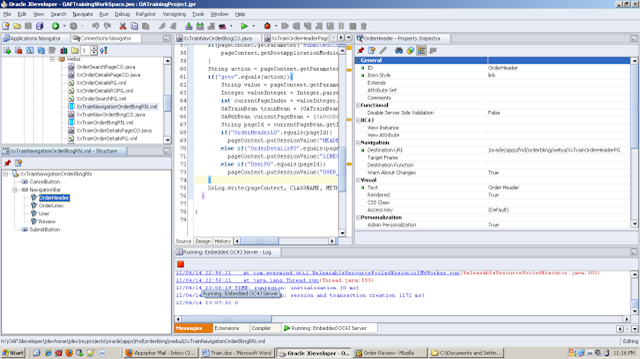 5. Create a train.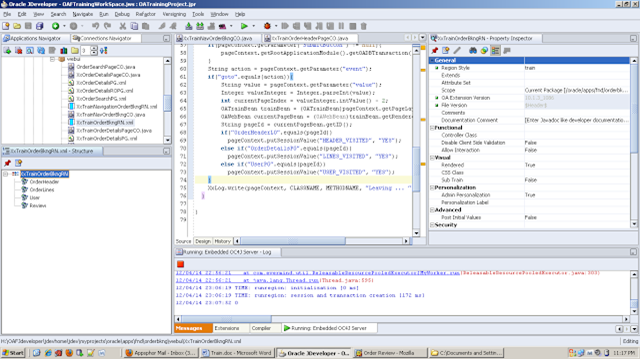 6. Add the pages created in step1 to it.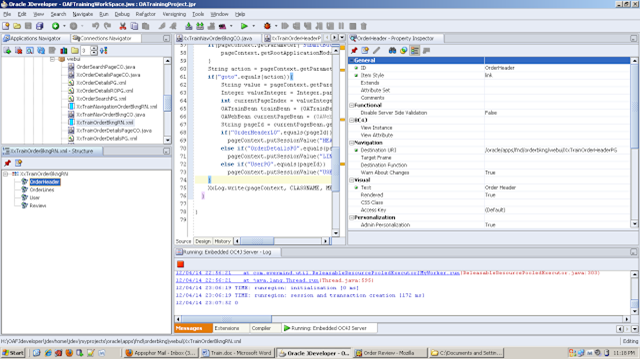 7. Insert the train bar in all the pages.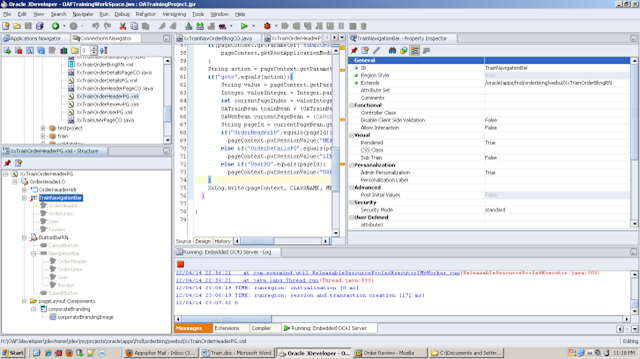 8. Insert the pageButtonBar in all the pages.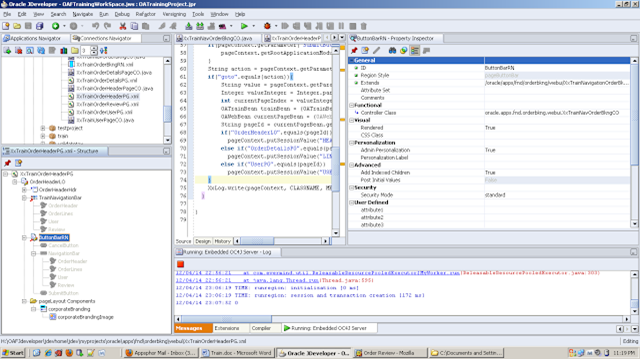 9. Code the controller of each page to handle Cancel and Submit buttons.

10.  As an example we have created a train for creation of Order. Following is the first page of train that displays the Order Header.


11. Following is the second page of the train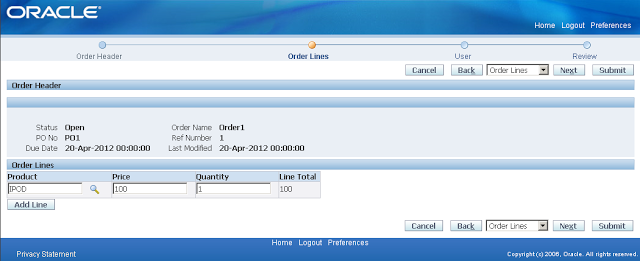 12. Following is the third page of the train


13. Following is the final review page where user can submit the transaction.